When you think of Italy thousands of years of history & civilization come to mind, but as a unified country Italy is relatively young. Today on the 17th of March 2011 Italy celebrates 150 year of unification! Thanks to these guys:
Vittorio Emanuele II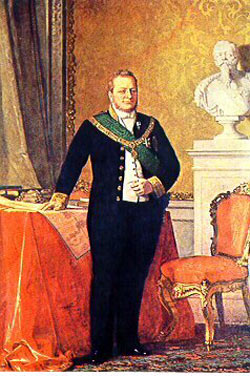 Count Camillo di Cavou
Giuseppe Garibaldi
Italy was only united as a single political entity in 1861 after the overthrow of the Kingdom of Naples by a nationalist movement led by the revolutionary Giuseppe Garibaldi and backed by the rival Kingdom of Piedmont.
In 1861 the king of Piedmont, Vittorio Emanuele II was made the king of Italy and the Kingdom of Italy was born.
One of the main
men behind the unification, or
Il Risorgimento
as it is known (literally 'the resurrection'), was Count Camillo di Cavour, who just happened to come from Turin, the country's first capital. You may have noticed how pretty much every Italian town has a
via cavour
, piazza Garibaldi or a
Victor Emmanuel II
monument, this is why.
If you want to learn more about the history of the unification of Italy, then check out this Wikipedia
entry
.
For those of you looking for a unique way to honor/celebrate150 years of the Kingdom of Italy try the special edition F10 Ferrari. Ferrari has created a special logo which appears on the F10's of legendary racers Felipe Massa and Fernando Alonso: the three stripes of the Italian flag placed over the dates 1861>2011 are the symbol of the the one hundred and fiftieth anniversary of Italian unity.
"We have made Italy. Now we have to make Italians."